.
.
.
---
.
Let's give a shout-out to 4-H!
In case you didn't hear, 5- and 8-year-old sisters survived 44 hours in rugged Northern California wilderness. What was their secret? Among other things, survival training they got with their local 4-H club!
The 2018 farm bill
Ten things to know about the Agriculture Improvement Act of 2018 that was signed into law on December 21.
The Wizard and the Prophet
World magazine's book of the year for 2018 could be of interest to you crop farmers. You can read the review here.
Millennials refuse to eat American cheese
More than 1.4 billion pounds of cheese are reportedly stuck in warehouses — and millennials' refusal to eat American cheese is part of the problem . . . which in turn becomes a problem for dairy farmers.
America's farming crisis, laid bare by Midwest floods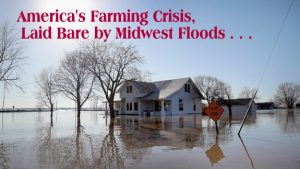 Jake Meador is a Christian author who lives in the "big city" of Lincoln, Neb. (pop. 284,736). But he is also a proud son of rural Nebraska. Here are his thoughts on the historic flooding of 2019.
---
Gene-edited farm animals are coming
For those who may think it's time to just sit back and enjoy the rocking chair
A 92-year-old Nebraskan farmer reminds us that if there's a will (getting up in that combine at harvest time) there's a way!
Are mega-dairies farms or industries?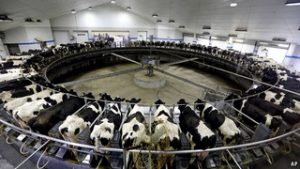 The Oregon Legislative Assembly is considering a proposed law to declare them the latter.
This dairy farm's best worker is a robot!
Who would have imagined fifty years ago that the hired man doing the milking would be replaced by a robot? Or that raspberry chocolate pellets would be the lure to get the cow into the stall?!
A growing number of young Americans are leaving desk jobs to farm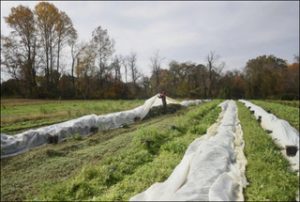 In the words of the popular post-World War I song: "How Ya Gonna Keep 'em Down on the Farm (After They've Seen Paree?)" Apparently we might not have to.
A growing number of young Americans are leaving desk jobs to farm. For only the second time in the last century, the number of farmers under 35 years old is increasing.
Iowa farmers ripped out prairie – now some hope it can save them
Wild grasses are making a comeback in rural Iowa!
Farm Demographics – U.S. farmers by gender, age, race, ethnicity, and more
The USDA conducts a "Census of Agriculture" every five years. While we await their findings from the 2017 census, here are the highlights of the previous one.
Tribute to a fallen farmer
Read a heart-warming story about how an Illinois small-town farming community paid tribute to a young farmer, Kyle Hendrix, who passed away at age 31.
The aggressive Nazi-bred cows that caused havoc on a modern British farm
The story of how the Nazis got into the cow-breeding business actually began in 1600s Poland. Fortunately the 2,000 or so in existence are pretty much all in Europe.