Conference Recordings                  Books for Purchase                  Book Recommendations
(Click on titles to open links.)
David Pinckney (RHMA Small-Town Pastors' Conference speaker) and Paul Gordon share from their experiences as church planters in the small towns of New England.
---
Executive Director Ron Klassen discusses the unique spiritual needs and dynamics of ministry in rural communities
---
RHMA Conference speaker (and small-town pastor) Stephen Witmer addresses the issue of small churches facing a global pandemic.
---
Marty Giese (a professor in RHMA's TACT program and president of Oak Hills Christian College) reminds us that our cultural assumptions will affect our effectiveness.
---
RHMA Conference speakers Don Carson, Collin Hansen, and Stephen Witmer join in a podcast conversation.
---

. . . and other lessons I learned as a rural pastor.
---
Small church specialist (and RHMA conference speaker) Karl Vaters reminds us that "small church ministry isn't about following trends, it's about knowing people." It's a quick read and to the point. And a good reminder!
---
Aaron
Morrow (M.A., Moody Bible Institute) has written a book on small-town ministry. He writes that "Small towns are in desperate need of missionaries. When I say missionaries. . . . I'm referring to regular people. Small towns desperately need normal, everyday people like farmers, factory workers, teachers, secretaries, and small business owners who think and act like missionaries to reach their friends, neighbors, co-workers, and extended families for Christ."
Here are three excerpts from Morrow's book:
4 Considerations for Small Town Mission
4 Differences Between Small Towns and Big Cities
---

An encouraging interview with the 2017 SBC Pastors' Conference president Dave Miller.
---
RHMA missionary kid Dr. Steve Mathewson (his dad was our General Director, 1966-1984) gives preachers and teachers some helpful tips on application.
---
Working-class white communities, rural areas, and small towns must be included in the American Christian mission . . .  areas that are affected by brokenness of the Fall, where the Devil is busy, where God's people are, and where there is a need for salt and light.
---

Small churches have unique characteristics, quirks, and blessings that can only be learned by having ministry experience in them. (Karl Vaters)
---
Dr. Glenn Daman is a pastor in the small town of Stevenson, Oregon, Director of the Western Seminary Institute for Small Church Health, and author of Shepherding the Small Church. He explains that every church has a paradigm, and understanding and leading the small church involves serving within the context of its paradigm and carefully changing those issues which conflict and hinder the ministry.
---

Simple steps in dealing with a not-so-simple problem!
---
Redefining "unreached people groups."
---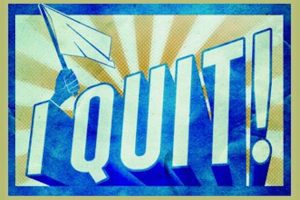 Author (and small church specialist) Karl Vaters says, "I've always known that Mondays are hard for pastors. I now have direct evidence that they can be especially hard for small church pastors."
---
"Since our world is becoming more urban, there is an undeniably strategic need for healthy gospel churches in cities. . . . Nevertheless, just because cities matter does not mean they matter more." A city pastor and a small-town pastor discuss the importance of ministry in both.
---
Lee Eclov is pastor of Village Church of Lincolnshire, Illinois, and a seminar leader for RHMA Small-Town Pastors' Conferences. He wrote "In It for the Long Haul" for Leadership Journal. Perhaps you can relate with Lee when he says, "I love being a pastor and I serve a gracious church, but this is a brutal business. I've been at it for 35 years, so I know what people mean when they say, 'No hurt hurts quite like church hurt.'"
---
Melissa Edgington, a pastor's wife, writes, "Not everything at church has to be a big show or a major production. Let's stop living in fear of our kids having a single moment of boredom. Take them to church. Let them sit. See how the truths they hear work their way into tiny hearts. And watch God work through the preaching of His word." Read more here . . .
---

Some pastors are bivocational by necessity while others are bivocational by choice. This article offers some advantages of being a bivocational pastor.
---
An article on the Church overseas with implications for us in rural America!
---
A pastor's wife comes to value small-town ministry.
---
An encouragement for those considering small-town ministry.
---
Trying to bring your church's worship team into the 21st century? Small-church cheerleader (and RHMA seminar leader) Karl Vaters reminds us the church's needs should take priority over the leadership's wants. "Change may be necessary. But we need to get there by fighting the important battles, not the trivial ones."
---
Do not make any changes in the first year!
In the spirit of We're-all-in-this-together, we encourage you to read (and share) this from Brian Wechsler, Executive Director of Village Missions, a ministry similar to ours.
---
Probably not a whole lot – but there is a small-world connection! Shon Hopwood grew up in small-town Nebraska. His parents were very involved in an RHMA church plant. Shon followed a different path – a path that landed him in a federal prison about 15 miles from our home office here in Illinois.
Shon's fascinating story, including turning his life over to the Lord, can be found in his 2012 memoir, "Law Man: My Story of Robbing Banks, Winning Supreme Court Cases, and Finding Redemption."
The 60 Minutes' interview updates the story to his new position as professor of law at Georgetown University.