d
d
---
d
Business, education, healthcare . . .
They all keep watch as rural broadband expansion inches forward.
The importance of a rural grocery store
Michigan State University Extension had a recent article titled: "The importa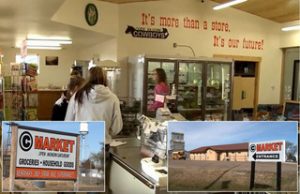 nce of a rural grocery store for community and economic development." The example they gave just happens to be in one our RHMA towns – Cody, Nebraska (pop. 157)!
You can read more about the Circle C Market on their website or Facebook page.
And here's a YouTube story, in case you prefer watching & listening to reading!
Dollar General is taking over rural America
The discount store has been described as growing at a pace that is largely "unthinkable" in retail.
Job shortage vs people shortage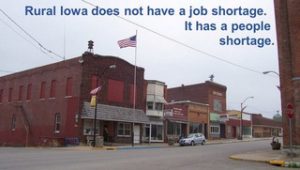 A community planner suggests ways to attract younger workers to small-town America.
Rural bank leaders out on the frontiers of compliance
It's a challenge for rural banks to keep up with federal regulations.
America's forgotten towns: Can they be saved or should people just leave?
Economists and politicians debate the issues – issues that affect not only the life and health of rural communities across America, but the life and health of their churches as well.
Rural banking and you
Agweek gives six reasons to keep it local!
Returning to rural communities . . . or not
Return migration can make a big difference in repopulating small towns. A research study has identified some of the factors that motivate former residents of rural communities to return (or not return) after living elsewhere. You can link to the just the summary or read the full report.
Hunt Brothers rules rural pizza market from gas stations
There are big opportunities for businesses in small towns. Hunt Brothers Pizza (HBP) is selling pizzas in places where major pizza franchises wouldn't locate. Now 7,300 locations strong, HBP is baked and sold in small-town gas stations and convenience stores in 28 states. Who says nothing good can come from small towns?
Bank branches vanishing in small towns
Small banks face a disproportionately large regulatory burden.